Panama is a small country with many options. When you decided to move to Panama, then that's a huge first step. Congratulations! Now it's time to discover where exactly you'd like to live in this beautiful country.
I'm sure Panama will be the right choice for you, but you'll want to make absolutely sure before moving! Deciding to live in the city, mountains, or on the beach will greatly determine your lifestyle. Living in a big city, small city, or tiny town will impact your routine. The three most important factors are:

1. Weather (pick your ideal temperature)
2. Budget (don't push it to the limit)
3. Amenities (is what you need nearby)
With Panama's large ex-pat community and global recognition as one of the best places to retire, it's no wonder you're ready to pack your bags without ever having visited. These tips will help you pick the best place to live in Panama.
So, before diving in and moving to Panama, check out these 5 tips for making sure you choose the best place for you!
Dream big
Ok, obviously you need to think practically when it comes to deciding where to live and what kind of home to rent. However, start the process by allowing yourself to dream. Dream Big!
I know, I know. It may feel strange at first especially if you've been budgeting, working, and caring for a family for the better part of your adult life.
But, now's the time to let yourself be a dreamer! Where do you imagine yourself living out the next years?
Do you wake up every morning and have coffee while enjoying your ocean view? Or are you taking a morning stroll with your dog through the dense, lush mountains?
Perhaps you're ready to tackle a big city or want to go rural with a tropical garden so big it feels like its own fantasy world.
There's no dream too outlandish. So, take some time to truly imagine and envision your future in Panama.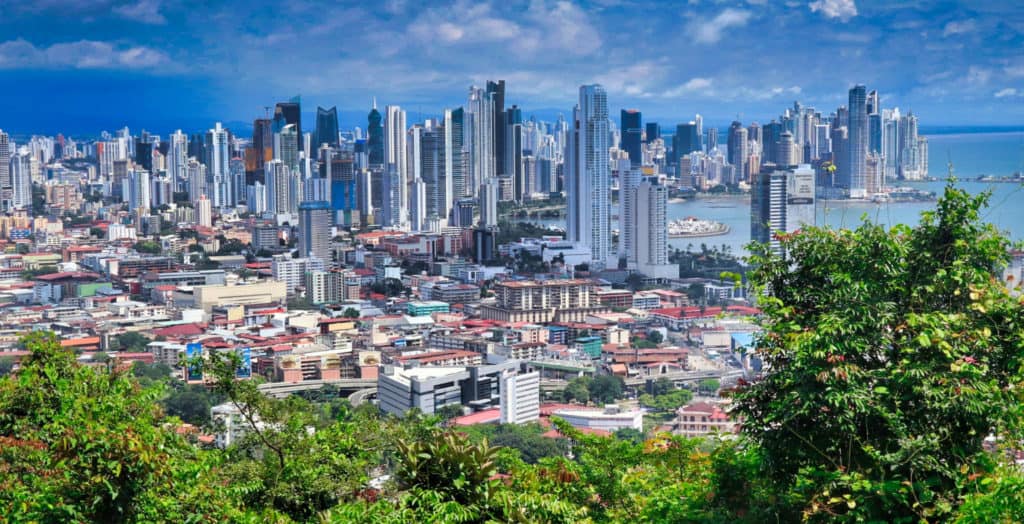 Make a list
Now we're going to make those dreams a reality. It's time to do some internet research to learn more about your options in Panama.

To help you learn, our Online Complete Panama Relocation Guide has information about all the most popular places to live and a few off-the-beaten path places too.
Look for areas that align with what you envision for your future. There are plenty of "best places to retire in Panama" lists. You could use these lists as a starting point for your own research. But, keep in mind that the best places for you may be different than the top lists for others.
Check into all the practical details now. Look at the weather, cost of living, ex-pat community, transportation options, entertainment, access to hospitals, etc.
Your budget may eliminate some places, but there are always other desirable places to live in Panama. For example, if you'd like to live near the beach but Coronado rental prices of $1500+ is out of your budget, you might look at Gorgona which is only 5 minutes east of Coronado, and you can find a nice rental for under $1000. But it that price is still too high, then the beach communities between Chitre and Las Tablas will be ideal because you can find a nice two-bedroom house for about $650 a month.

You have choices in Panama to fit any lifestyle and budget!
Here are some things to consider:


> Does the town have rentals that fit your budget?
> Is there a hospital nearby?
> Any English-speaking doctors in the town?
> Does the grocery store have the items you prefer?
> What's the internet speed? (do a speed test yourself)
> Are the expats friendly or clique?
> Are the social activities you enjoy available?
> Are your medications available? Is the price reasonable?
> How far to the closest airport?
> If you don't plan to own a car, are buses and taxis readily available
Remember you're researching your "forever" home in Panama. So think about what you'd like to have, and then see if that's realistic in each location.
Visit
You'll definitely want to visit Panama before selling all of your belongings and making a move to Panama. Use the list you just made to plan a visit to the towns you are most interested in.

If you have a short list of places to move to, you should consider a Private Tour of those areas to get more details about living there. It's the fastest way to learn about the area and see rentals there too.

If you'd like to view many different areas in Panama before you "pick one" an all-inclusive 6-day 7-night Panama Relocation Tour is ideal! You'll tour Panama City, the Coronado area, the Azuero Peninsula, see Santiago, David, Boquete, Volcan, and many small towns along the way. You'll meet experts and expats during the tour! When the bus is going from one destination to the next, it's like a rolling seminar to teach you all the things you need to know to have a smooth landing when you move to Panama.

Learn more about Panama Relocation Tours HERE

See available tour dates HERE
If you can stay for an extended period of time, that's ideal. That way you'll truly get a feel for what it's like to actually live there. You'll learn the mild annoyances that may occur, and, most importantly, if you're up for dealing with them.

PRO TIP: When you come on your scouting trip, you are not on vacation. You focus needs to be investigating Panama as your future home.
You don't want any huge surprises when you decide to move to Panama. For example, some areas will have less reliable internet than others. You should rule out those options if you run an online business. Some areas don't have a good grocery store or hospital without driving an hour or more. Keep your "must have" list handy when investigating different areas.

If you take medications, visit a pharmacy to verify that your meds are available and what they will cost. You may want to visit a Panamanian doctor while you're in Panama too.

It's easy to get drawn in by the natural beauty of an area but completely forget about the important things on your list. Don't let them happen to you.
After your visit, you'll probably have a good idea of your preference. You may even start exploring the price of rentals and comparing them. You'll want to have a clear idea of your budget when planning where you'll live.
Keep in mind that many rentals in Panama come completely furnished. If you live in the highlands, the rental may even include utilities.
Be flexible, but realistic
You don't have to stay true to your original list of places. Maybe you'll find that on your visit you preferred the convenience of Panama City as opposed to the natural beauty of a small rural town.
Your list should be a jumping-off point, but tap into how you feel in the actual place. Then combine that with practicalities such as budget to determine if it's a viable option.
It may be hard to balance your mind and heart when choosing where to live in Panama. Make it simpler by creating a list of non-negotiables. Non-negotiables should be the bare minimum of what you want and need.
For example, mine might be reliable internet, green outdoor areas, a walkable town, and good grocery stores that have the things I like to buy. These could probably be found in many places in Panama, but not all.
Keep in mind your non-negotiables with each place that wins your heart. You may fall in love with a place that just won't work long-term. That's ok! Who says you can't vacation there every chance you get?!
Be mindful of what you want and need when choosing your forever place.
Create your perfect home
You know that adage: home is where the heart is. Well, it is actually quite true.
Of course, you can be happier based on external factors such as the city, beach, or mountains. But, you truly can feel at home anywhere that you're living a life that's authentic to you.
Once you decide where to live, make your home feel like you. It won't feel exactly like the last place you lived, but that's part of the fun!
However, maybe you have things that you want to carry over to your new Panamanian life. For example, I work at my computer several hours each day and want my workspace to have natural light and be full of windows where there is a fantastic view. I can create that space anywhere and feel more at peace.
Remember to bring activities and hobbies you love with you to Panama, too (your love of gardening, cooking, running, etc. shouldn't disappear). This will keep you grounded no matter where you are.
Home sweet home
Moving to Panama isn't a new chapter; it's a whole new book!
So, when writing your story, let yourself do what you never thought possible. Living in Panama will give you so much more freedom than you had before. Allow yourself to enjoy this new lifestyle.
And, every person's move will look different. We really recommend that you just rent for the first year. If you decide that the place you picked is not right for you, that makes it easy to move to another town in Panama. Maybe you even split your year up, spending half the year in the mountains and the other half in the city or the beach. Get creative and do what works for you.
Always start with determining your budget and the kind of weather you want. Then add your "must have" list. These three factors will help you pick the perfect place to live in Panama. You'll have many options in Panama!