Single women, and single men, move to Panama too! There are singles on every Panama Relocation Tour!
Listen to the replay of the conference call from September 19th when Laura talks about what it's like to be single in Panama. She'll discuss:
♦ Is it safe
♦ housing options (RENT first!)
♦ how to meet others
♦ things to do
♦ dating scene
♦ shopping
♦ what to bring to Panama
♦ family
♦ and more
If you are a single man or a couple you will certainly enjoy the information in this conference call too!!
On every Panama Relocation Tour about half our guests are singles. Singles especially are realizing that it will be very difficult to retire on one Social Security check or pension if they stay in North America or Europe.
However, singles are discovering that they can live better for less in Panama and even have money left over at the end of the month. This really takes the stress away.
For singles, it is a little scary to come to check out Panama all by yourself. On your own, it would be very difficult to learn all the things you need to know to relocate to Panama with no complications. That's where Panama Relocation Tours comes in!
​​When singles come on a Panama Relocation Tour they are with a group of like-minded people (including other singles), have someone else doing all the planning and driving, and are able to learn all the things they need to know in a relaxing environment.
Panama Relocation Tours even has a bi-lingual driver waiting for you when you arrive at the airport and we make all the arrangements for a 7-night 6-day all-inclusive tour of the most popular places to live in Panama. During the tour, you'll have the opportunity to meet other singles who live in each area we visit. You can just sit back, relax and enjoy the beautiful scenery in Panama while you are learning about finding a rental, getting affordable health insurance, residency Visa options, buying a car, bring pets in to Panama and much much more. Your Panama Relocation Tour guide is also a single woman.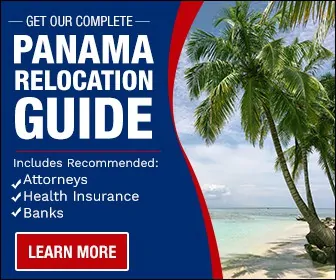 Our new Online Panama Relocation Guide has the same information that you'd get on a Panama Relocation Tour including a list of reliable immigration lawyers and honest real estate agents. Plus it includes information about how you can do a self-guided tour, popular expats hang-outs, where to stay, where to go shopping and more. We also offer Private Tours if you'd rather not explore Panama on your own.
Throughout Panama there are other single expats, plenty of social activities and volunteer opportunities too. Volunteering is a great way to meet other singles too!
Watch these videos of some of the single women who have come on a Panama Relocation Tour then relocated to Panama. If they can do it, you can too! Join us for a Panama Relocation tour to discover a more affordable lifestyle in Panama.
Chris moved to Panama several years ago. Watch this video to learn how Panama Relocation Tours helped her have a smooth and easy transition to relocating to Panama.

Krstl moved to Boquete a year ago and has a good network of friends, plenty of social activities and a much more affordable lifestyle. She even started a business selling high quality organic essential oils and blends. Watch this video to discover what she thinks about her new life in Panama and see the 3 bedroom 2 bath house she is renting for $775 a month. (Note: Krstl mentioned that she could not get insurance because she is over 70. She cannot get international health insurance but she CAN get Panama health insurance for about $120 a month)
Carol moved to the beach community of Guarare which is close to Las Tablas. She's renting a two bedroom house right on the beach for $550 a month. She has a room mate so only has to spend $225 a month on rent. Watch this video to learn what she likes most about life in Panama and what challenges she has too.
Cheri moved to Panama almost 5 years ago. She gets along just fine without a car because the public transportation systems is so good (and her friend network too). Watch this video to learn how super affordable her health insurance is in Panama. Check out her spacious two bedroom home which she rents for $400 a month.